Get Started
This course is currently closed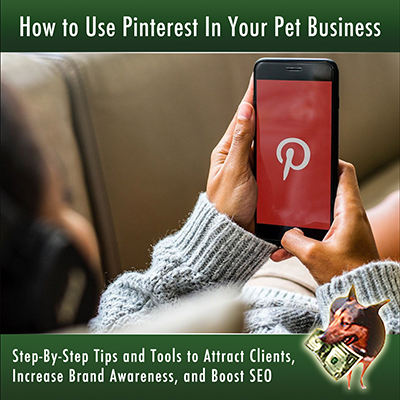 How to Use Pinterest in Your Pet Business to Attract Clients, Increase Brand Awareness, and Boost SEO
May 2021 Video Below
Kelly Helmick
Pinterest Manager at Dog Star Creative Co.
Kelly Helmick, will teach you how to easily use Pinterest to reach your business goals. You'll learn exactly how to create a Pinterest business account that's built for your success. You will discover how to effectively pin your content to stop the scroll and have Pinterest users looking to you for solutions to their pet's needs!
By applying the strategies in this webinar, you'll be able to immediately start boosting your SEO both on (and off!) Pinterest. Your Pinterest profile, pins, and descriptions will head straight to Google, giving you a powerful boost in search results and may result in landing you more clients.