Want to launch a new pet care business — the RIGHT way?
Get lifetime access to this time-saving online course!
How to Start Your Pet Sitting and Dog Walking
Business in 7 Days ONLINE COURSE
In this series of 26 step-by-step online video lessons, you'll receive the tools, insights, and inspiration you need to launch your pet sitting and dog walking business in only a week!
In just seven days, you'll go from thinking about setting up a pet care business to being ready for your first paying client… or finally get action steps and clear direction for the new business you're struggling to get off the ground!
Is the How to Start Your Pet Sitting and Dog Walking Business in 7 Days online course right for you?
This video course is designed to help you turn your pet business ideas into actions. You'll learn exactly what to do and when to do it in order to create a pet care business in just a week!
Want to start your pet business in 14 or 21 days — or even in a year? No problem! You'll get lifetime access to this comprehensive online course so you can watch it whenever or wherever you like.
This 7-day video course is for you if…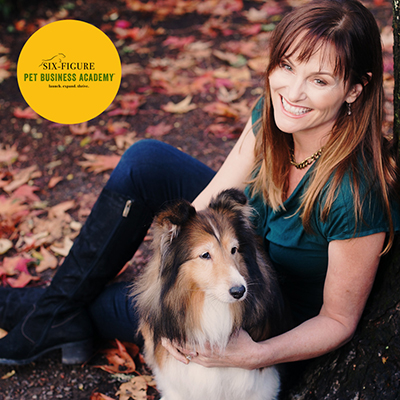 Sign up for the How to Start Your Pet Sitting and Dog Walking Business in 7 Days course now, and pay only $67 when you reserve your spot today! (Regular price is $147. Save $80!)
HURRY!

Before the price goes up to

$147
Here's What We'll Cover In the How to Start Your Pet Sitting and Dog Walking Business in 7 Days Online Course…
Your 7-Day Pet Sitting and Dog Walking Business Course
Day-By-Day:
Choose which kinds of pets you want to care for, and get clear on why.
Identify up to four different pet care services to offer your clients.
Pick the perfect name for your business, avoiding common naming mistakes.
Learn how to choose a keyword-rich URL for your business website and consider trademarking your business name for optimum brand protection.
Discover how to set the right prices for your pet care services.
Make Your Business Official
Learn the three most common business structures and choose which one works best for you.
Master budgeting basics including how to accurately track income and expenses.
Discover what licenses you need for your new business and how to get registered to make your business official.
Answer questions that will help you tap into the pulse of your area's client market.
Create a quick and effective business plan using the template included with this course.
Nuts & Bolts of Running a Pet Business
Learn the art of the client meet-and-greet, including how to present yourself and what forms you need.
Understand how to collect and protect client keys.
Get clear on finance and invoicing essentials including how and why to keep personal and business finances separate.
Effectively manage client billing and learn how and when to get paid.
Explore the main types of insurance available for pet care businesses and decide which suits you best.
Branding for Optimum Success
Find out where to get a logo created, and how the right logo can support your brand.
Choose a tagline that fits the spirit of your pet care company.
Create a website that effectively drives traffic to your business.
Learn what pages you need most on your website to attract new clients and to help you build your business reputation.
Understand how and why having a blog is so important to your online business presence.
Simple, Low-Cost (and Free!) Marketing
Receive all the essentials you need to launch your pet care company's social media channels.
Find out how to best gain followers and protect your privacy online.
Learn which marketing methods work best to attract your ideal clients.
Create a diverse marketing plan using a combination of strategies to reach as many new clients as possible.
Discover which types of print marketing can help you attract new clients in your community.
Learn the dos and don'ts of flyers and bulletin board advertising for maximum positive impact.
Track your advertising to see what's working best for you so you can focus your efforts.
Save time and energy by creating a portable marketing kit so you can attract clients on the go.
Get powerful insights on how to encourage client reviews and recommendations without being pushy.
Find valuable referral sources online and in-person.
Discover how to generate publicity for your pet care business.
Learn where and how to distribute a press release.
Use the tried-and-true press release template included with this course to announce your business, new service, or milestone anniversary.
Plan a launch party to announce your grand opening.
Engage the support of friends and family to gain a meaningful foothold in the community.
And so much more!
Check out what people are saying about the How to Start Your Pet Sitting and Dog Walking Business in 7 Days online course:
"I was very excited about your course
"How to Start a Pet Sitting & Dog Walking Business in 7 Days
" and have already finished it!
Overall, the course exceeded my expectations. It was put together very well – in a way that kept my attention throughout and was very easy to comprehend. I especially liked the resources page that contained all the links of your recommendations. I also really liked how you went over the ins & outs of business insurance/bonding. Coincidentally, I just finished putting together my website so it was very helpful to learn about what pages you recommend. I hadn't thought about adding on a resources page.
The course was fantastic and I will definitely be reviewing all the information and resources many times over the next couple weeks before our opening day!"
"I loved this course! I am a new pet business owner and had so many questions such as how to buy a domain, how to create a website and logo as well as what steps to take when I actually have clients. All of these questions may seem simple to some established business owners, but to me they were things I didn't know and was unsure where to look for the answers. This course answers it all and more! I love how it is at my own pace and I can review certain sections that I had more questions on than others. The online course software was also very user friendly, loaded quickly and had perfect sound. After each course there were resources that helped even further! I'm so excited to continue to grow my business now that I have an understanding of the basics. This course also got me even more excited for the next courses I'm signed up for with Kristin!"
"I would 100% recommend this course to new pet sitters and to those that already have a pet business! There is so much to learn! I loved the course materials that went along with this, made it really easy to take notes and follow along. I look forward to using what I learned to grow my pet sitting business!"
"All I can really say is" AMAZING! TOTALLY AMAZING!

The wealth of information on everything needed to be done and considered to start a pet business compressed into one week or as soon as you can possibly get each one done is phenomenal. This course covers everything to get started in a nutshell. And I appreciate that there is no pressure or time constraints to get things done, just your own motivation and determination based on where you're at in your life. I am so excited to have the guidance to create the vision of how I want my business to be through goals and concrete actions to be successful.

I am still a newbie in the process of starting my pet business but step-by-step videos of what feels like one-on-one coaching certainly takes it to another level. There's so much information to absorb and always something new to pick up in the process. If you've never had your own business before, this course will definitely get you off the ground and running and knowing where you're going. Thank you, Kristin, for such an awesome gift and sharing your vast knowledge and world of experience to benefit all of us learning to prosper doing what we love with pets."
"The
"How to Start a Pet Sitting & Dog Walking Business in 7 Days
" course is exactly what it states and is one of the most informational and useful courses that I have taken. Kristin provides a lot of great information and advice in a very clear and concise way as well as being easy to listen to. The videos being short in duration with action steps at the end also make it easy to review and retain the information. This is definitely a 5-star course and one of the best I have ever taken."
"Very informative, step-by-step instructions on how to start your own pet business! Well laid out, easy to listen to, broken up into short segments so you can go back and finish each day if you don't have time to watch the whole day's worth in one sitting. Gives you daily actions to do so it's not so overwhelming to do all at once. Love it!"
"This is an amazing course for brand new pet business owners!! Kristin lays out every single step so easily and is very comprehensive. I started my business a few months ago, but she points out things that I've never even thought about. I'm going back through all of my systems and processes to align them with the teachings I've learned here. If you are thinking about starting a pet business, START HERE! You will learn everything you need to know."
This course and Kristin are the answer to running your pet sitting business the right way from the start. After being in the corporate world for 30 years, running my own pet sitting business is different. Kristin is very informative and covers many aspects of starting a company and thriving from the start. She has great explanation skills and presented the ideas in a simple way. The action steps she has after each subject is concise and extremely helpful! I am an established business and this year has been like starting over again. She teaches you to have fail safe methods in place so you don't panic like so many of us did after the pandemic. When taking this course, take notes! Also if you have questions after hearing a module, write that down too as you will find she probably answers them for you in further videos. I started using her methods right away and saw a difference in one day! Those results may not be typical for you so don't expect that to happen but I needed to share that. I have gone over my methods and have found places I needed to change and I feel more confident going forward! AMAZING!!"
"This course was packed full of great, usable information for starting a pet sitting or dog walking business. Specific information and applications were given and all the steps from beginning your business to launching your business were provided. I liked how the course was broken into doable segments and Action Steps were provided for each day. The resources and support provided were excellent. I especially appreciated how Kristin, the instructor, shared her experiences and what mistakes she made so we could avoid doing the same. I also appreciated how she included self-care steps throughout the course. I would highly recommend this course as it is setup well for you to achieve success."
"Kristin offers an easy-to-follow and actionable course that will help you set up and launch your new pet sitting business. She has a warm personality and makes learning the business side of pet sitting and dog walking fun and exciting. Would definitely recommend if you're looking for a step-by-step action plan to help you in your new pet business."
"Kristin is so good at going step-by-step so everyone understands. She is very knowledgeable and professional. I learned things to improve my business in many ways. I'm excited to apply what I learned."
"I already have my business but there were so many great reminders in this section of things I need to do! I really appreciated the information on Day 2 and 3. Both the legal and insurance side of my business are a weakness. It helped me to check on what I already have and what I need to specifically work on. I really appreciated your information on logo and logo colors. I went right into my photo program and began playing with my logo and it's colors! I will definitely look more in to the research done about all of that! You also motivated me to get myself moving on completing my website. There was great information on some changes I need to make on it. And I really, really love the self-care reminders all through the course! It is so very easy to forget to take care of me so thank you for that!"
"I wish I had this before starting my business. When I opened my business I kind of just dove right in. So a lot of this information I have already established but having this guideline would have made a much easier transition. Some of the suggestions made are really important in running a business and should not be skipped over."
"I'm a pet care business owner that has been in business for a little while but this course was still extremely insightful and informative even for someone who is established. The videos are clear, easy to understand and I love that Kristin includes specific, achievable actions to take in order to grow your business. I plan to use all of the knowledge I learned from this course to further my business. This course is a fantastic resource to use for anyone who is starting up or already established. I wish I had this course when I was just beginning, but regardless it's fantastic still even though I'm established! Highly recommend this course for any pet care business owner, at any level, to grow and expand your knowledge in the field."
"Kristin is slow & concise easy-to-follow, she knows what she's talking about! This IS Absolutely a step-by-step guide for everything you need to start a pet sitting &/or dog walking business."
"Very clear and neat information. Throughout and fundamental for those starting a new pet sitting and / or dog walking business. This course covers all you need to know to start and run a pet business efficiently, teaching us how to do so right, right from the start. AMAZING! If you are thinking about starting your own business or are at the beginning stages of your journey, get this course! It will save you tons of time with the awesome action steps. You will be glad you did!"
Save money on your pet business right from the start when you buy NOW, before midnight
January 31, 2022 for only $67!
Save money on your pet business right from the start when you buy NOW, for only
HURRY!

Reserve today before the price goes up to $147
Purchase before midnight January 31, 2022 and you will…
This special offer is only good for a limited-time!
HURRY!

The price goes up soon to $147

What's the difference between this course and the 30-Day Pet Sitting and Dog Walking Business Challenge?
In this course, you'll be given access to a 7-day pet care business start-up plan that you can use anytime — not just the first month of the new year.
Plus, this course is geared specifically to those wanting to start their business, while the 30-day course shares guidance for growing your existing pet care business.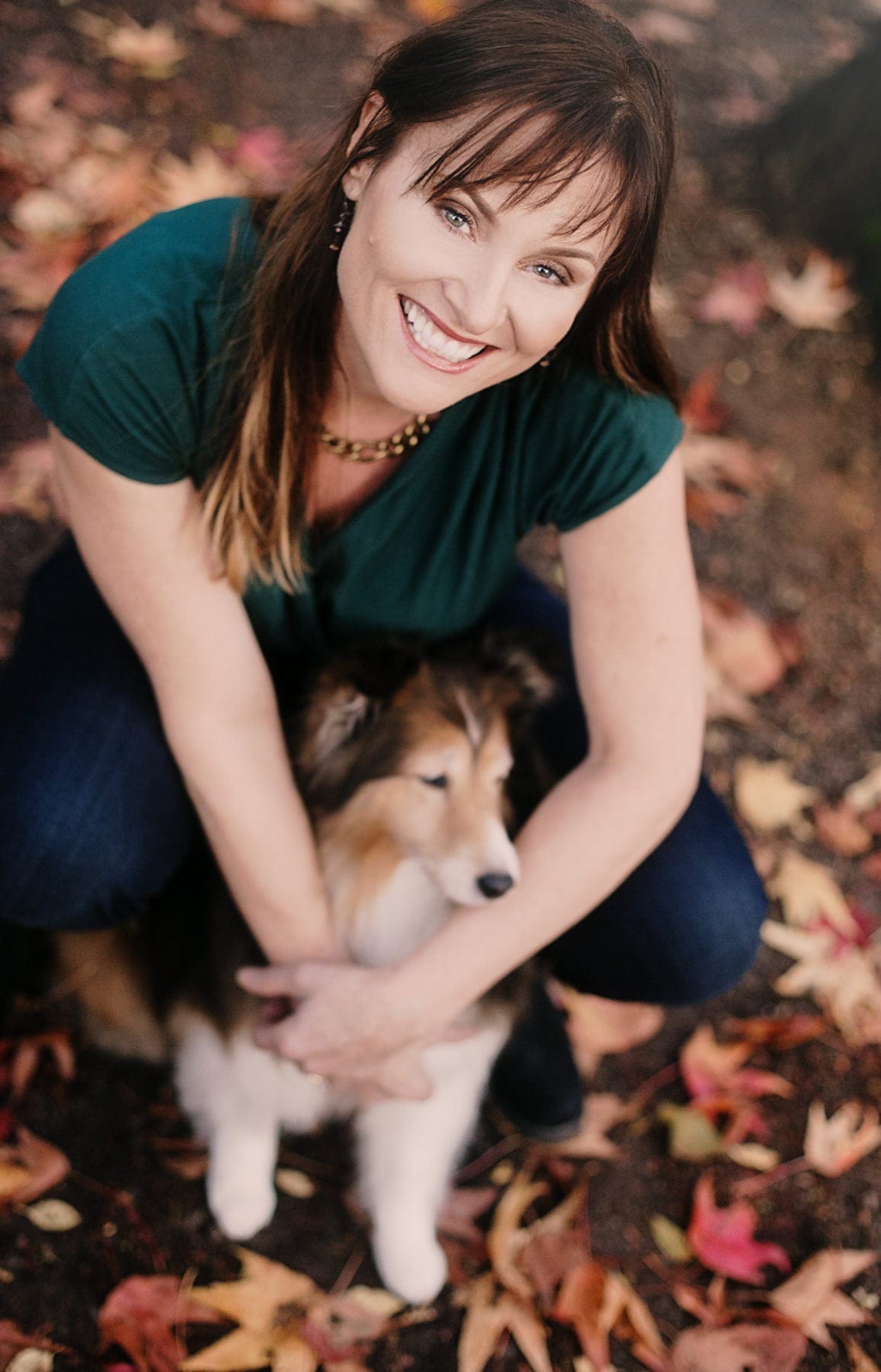 If you're ready to start your new pet sitting and dog walking business, or you're wondering whether starting a pet sitting or dog walking business is right for you, or you want to get more clients and a stronger foundation for your current business, this course is for you. I designed this step-by-step video course to show you exactly what you need to do — and how and when to do it!
Starting and running a successful pet care business means being proactive and intentional. That's why this course guides you through daily action steps that will give your business a strong start and a solid foundation while helping you avoid common mistakes.
This online course was designed to be done in a week, but your lifetime access to this essential guide means you can go at your own pace and from wherever you are in the world. These workshop-style daily lessons will work for you when you work them.
With the powerful tools from this course at your fingertips, the only thing your thriving future pet business needs to get started is YOU.

Founder, Six-Figure Pet Business Academy™
HURRY!

The price goes up to $147
©2010-2022 Six-Figure Pet Business Academy™. All rights reserved.